Congratulations to our April 2019 Winner
Michel Blaylock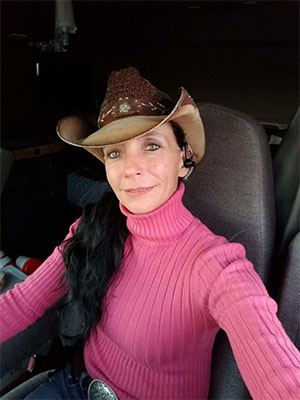 "Michel is awesome! She is what I would expect and more from a professional driver. She is not afraid to call to let me know of any issues, delays, or that she stopped for the evening and where the truck is parked. She is not afraid to tackle difficult shipments and does not just do it halfway. When Fast Track Transport books a load with me and I find out the driver is Michel, I know my shipment will be in good hands with on time delivery. It is not common to find a female driver of a 7-axle RGN, but I did and I am glad!"
-Chris Schwartz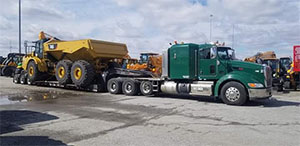 Get to Know Michel
Are you a member with Women in Trucking?No.
What are your hobbies?
I have a motorcycle and I enjoy fishing and tractor races.
What can Trinity Logistics do to help you succeed?
Trinity can have confidence in woman drivers. The way Chris treats me like I am one of the guys makes my job so much easier. 
What are your thoughts on gender diversity? What have you done to promote more women in trucking?
I don't think it should matter. You just have to have the passion for it, it's not a gender thing. I just tell the women that anybody can do it. Don't think just because you are a woman that you can't!
What are safety tips you may use in the field?
I handle every load like my daughter is in the car next to me. I also believe common sense is the best practice. 
Where are your favorite places to drive?
I prefer the south and southwest. 
What do you like about being a truck driver?
It's a good feeling knowing that I can pull the heavy equipment. It's instant gratification!
April Nominees
Ava Pearson
Clark Freight
Michele
Yellow River Farms
Deirdre
Western Flyer Express LLC
Trinity Logistics Supports Women in Trucking