We have three core areas of focus for our Foundation efforts including supporting our Local Community, Youth Leadership Development, and Health Awareness. The events, fundraisers, and donations of time and money all relate back to furthering the vision set forth by our collective interests.
Congratulations Team Trinity on receiving the 2016 TIA Samaritan Award!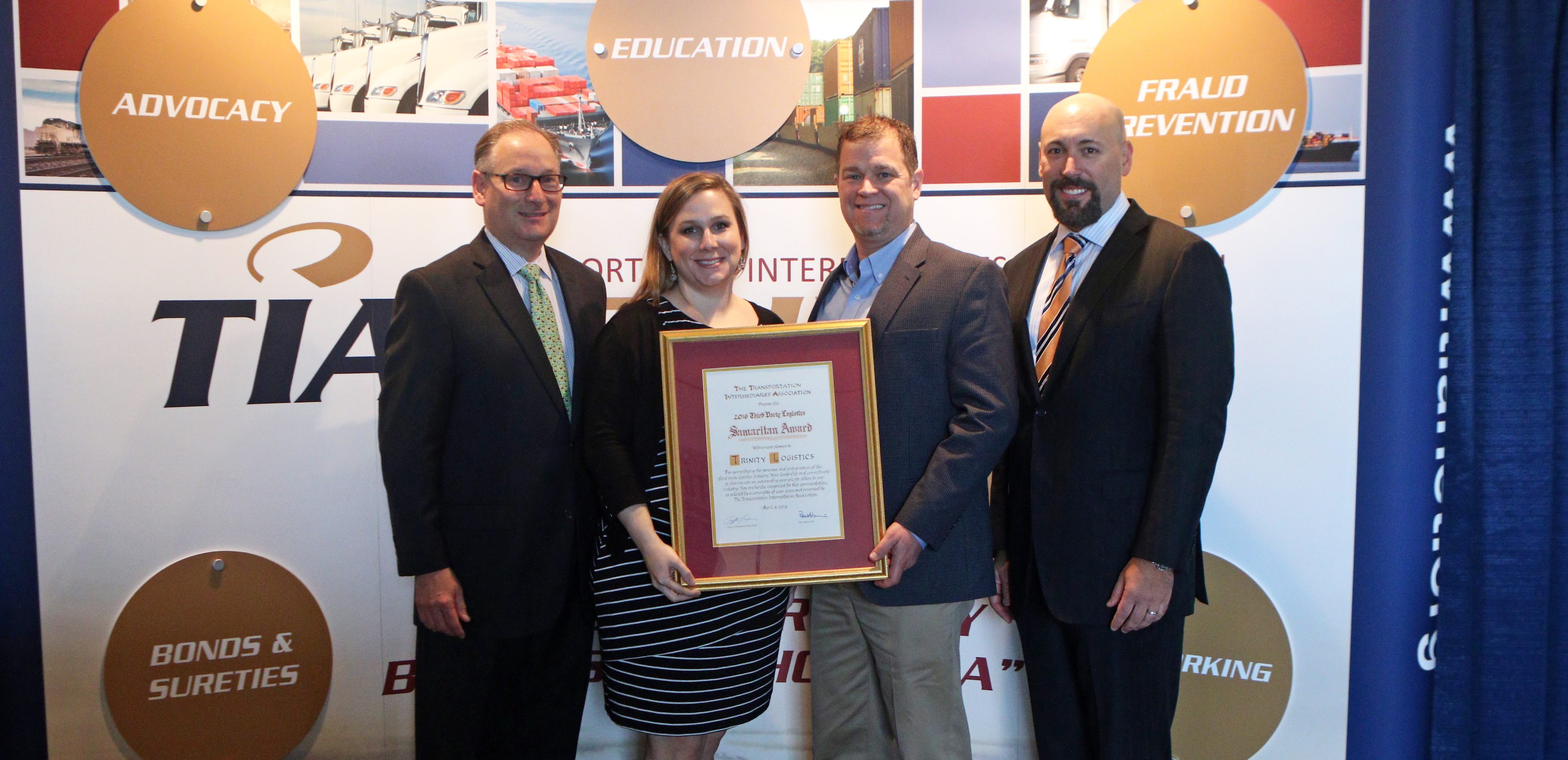 Local Community
Last fall, in partnership with Perdue Farms, the Foundation was able to feed over 250 local families during the Thanksgiving holiday. Our headquarters located served as a collection point as well as distribution location for the meals. Over Christmas, our team members adopt families in need to provide gifts across the country which include not only toys but basic essentials such as clothing.
Health Awareness
Each year we host a two fun events that support our local hospital and directly impact our local community. If you haven't heard of Big Pink Volleyball you are missing out!
Youth Leadership Development
Each year we offer Servant Leadership Scholarships to Two Deserving Sussex County students. The Servant Leader's Philosophy: To give young people – the leaders who will build and shape our communities while displaying Servant Leadership – every opportunity to be prepared for the future. Servant Leadership is a way of life that influences, models, supports, and encourages people to serve others first. It is a way to personally develop and pursue excellence in every area of life. We strive to engage youth in their communities to continuously improve their self-esteem, develop a sense of citizenship and an ethic of service, and become stronger leaders of our future.
Supporting Team Trinity
Our team members are passionate about serving others, our Foundation often organizes and rallies to assist with and collaborate on causes and events that emphasize our guiding principles of leadership. We encourage our team members to find what they are passionate about and run with it! We place emphasis that our Foundation belongs to the entire company and is comprised of each and every one of them. If you are a team member and have an idea, let's hear it!